In the words of Yuliya Savynska: "Believe in your abilities and do not be afraid to embark on new endeavours"
Date: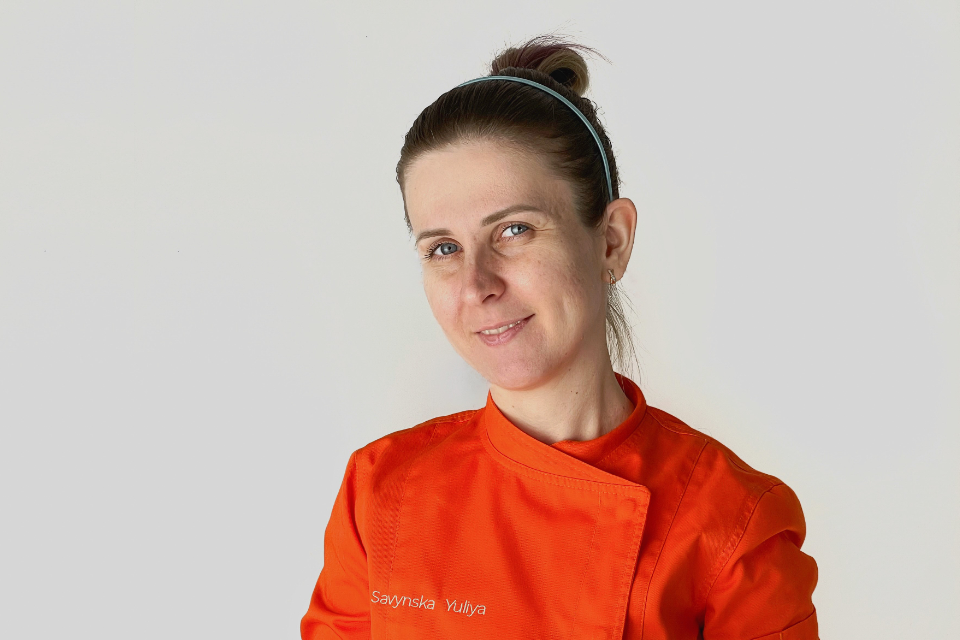 Yuliya Savynska is a 32-year-old confectioner and entrepreneur from eastern Ukraine who, like millions of other Ukrainians, was forced to leave her home and lost her business due to Russia's full-scale invasion of Ukraine. However, Yuliya did not give up on her dreams. In her new location, she started producing craft chocolate SoYKa. Yuliya Savynska is among the women entrepreneurs seeking professional growth at the Women`s Entrepreneurship EXPO 2023 satellite event, taking place on October 27, 2023 in Lviv, Ukraine.
I started making custom cakes at home back in 2015, after the birth of my older daughter. Over the next four years, I opened pastry and coffee shops in my hometown, Kramatorsk, in the Donetsk region. The pastry shop specialized in custom cakes, chocolates and desserts, while in the coffee shop, we served coffee, sweets, and various other goodies. Additionally, I supplied desserts to three other coffee shops in the city. However, with the onset of a full-scale invasion, my business declined rapidly. The constant sheiling made the city very dangerous, and my staff left Kramatorsk, while the demand for sweets plummeted.
The loss of my business due to the war took a toll on me. I had nurtured it like a child because I started it when my older daughter was born. Due to the uncertainty of the situation, I hesitated to make any major decision for a long time, hoping that the war would end soon, and we could return home.
Finding housing in the new location was also challenging, as the number of people who had relocated to Zakarpattia due to the war far exceeded the available rental options. However, I learned that a local restaurant was seeking a pastry chef. Since I am a confectioner by trade, I took advantage of this opportunity and accepted the position.
Eventually, I left my job at the restaurant to dedicate more time to my older daughter, who required my support in adapting to a new phase in her life. During this period, I started participating in business tours organized by the Chamber of Commerce. I attended events and training sessions, and I had the opportunity to interact with people who continued their business activities despite the ongoing war. Their stories served as a great source of inspiration, leading me to venture into chocolate production this year.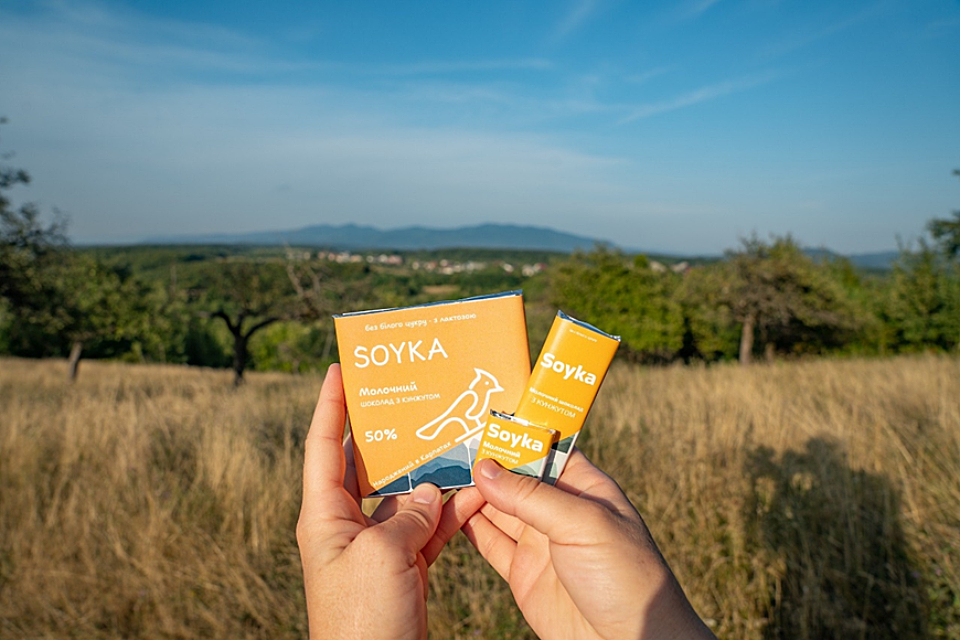 So, I have participated in several grant programmes. While studying, I simultaneously developed my business project, created a vision and system, tested the product, participated in fairs, and analyzed the target audience. I conducted live tastings to gather feedback on what people liked, which flavors appealed to children, and which ones were preferred by adults.  
Participating in grant and training programmes introduced me to many motivated women who, even during the war, were either managing or planning their businesses. This was a crucial step in my personal and business development.
Currently, I have four coffee shops as clients, and I also fulfil individual orders across Ukraine. However, I am already planning to create job opportunities so that others can help me expand the business, especially as I await the arrival of additional equipment.
My dream that is that in five years, my brand will be present in all major cities and regional centers of Ukraine. I also aspire to begin exporting our products internationally. I encourage all women entrepreneurs and those contemplating starting their businesses to believe in their abilities and not be afraid to embark on new endeavours. Even if you start alone, take it step by step. Remember that even in challenging times, everything is possible."
---
Launched in 2021, the Women's Entrepreneurship EXPO is a unique partnership platform to promote women's entrepreneurship ecosystem building in the Europe and Central Asia region. EXPO provides an interactive space for women entrepreneurs, investors and private sector representatives for networking and collaboration, peer learning, ideas generation, capacity building and business development. EXPO 2023 is organized by UN Women Regional Office for Europe and Central Asia in partnership with the European Bank for Reconstruction and Development (EBRD) and Yıldız Holding as part of the Women's Entrepreneurship Accelerator.