Women's Economic Empowerment Congress in Ukraine explores ways to support women and enhance their potential
Date:
From 21–22 November, a two-day Women's Economic Empowerment Congress (WEE Congress) convened more than 100 Ukrainian businesswomen, representatives of the private and public sectors, as well as academics, both in-person in Lviv and broadcast online.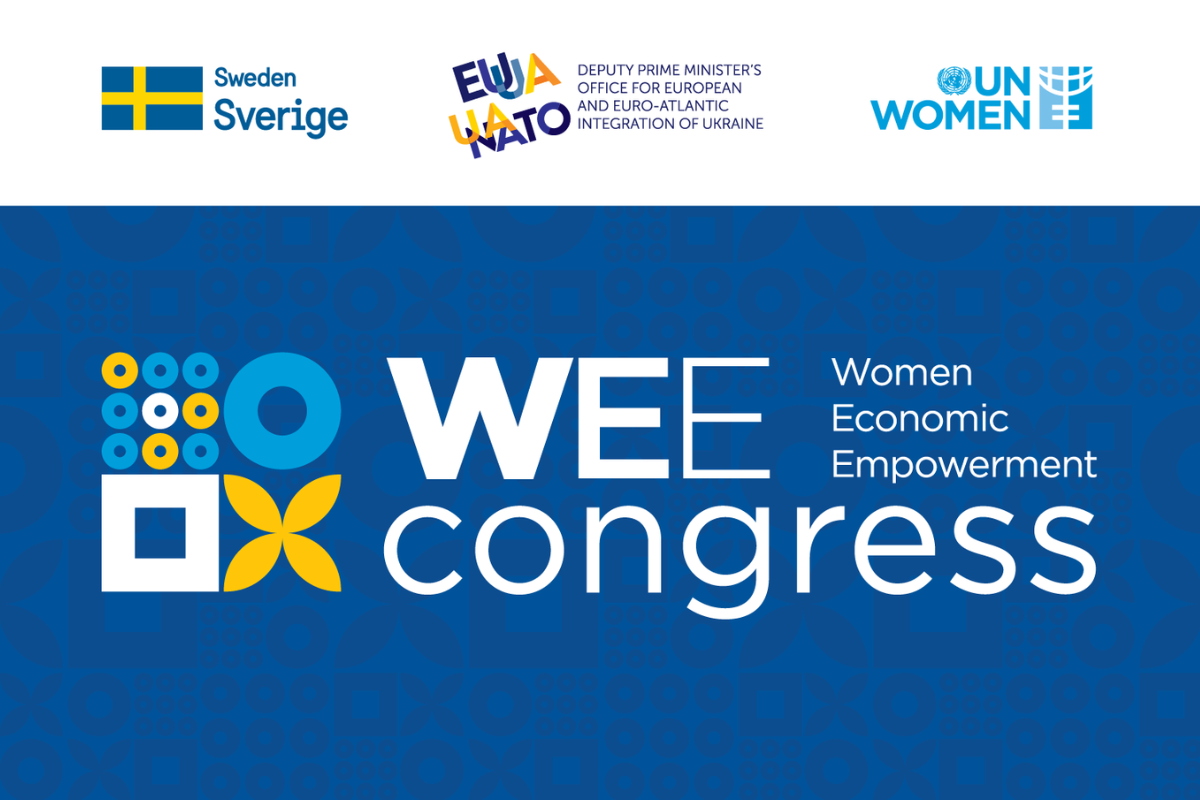 Despite Russia's full-scale war against Ukraine, UN Women continued the tradition of holding an annual Congress for the fifth year in a row, where progressive businesses from various fields unite around gender equality and non-discrimination topics. The event included 15 speakers in panel discussions, educational presentations, brainstorming sessions and workshops. 
Speaking at the opening, United Nations Resident and Humanitarian Coordinator in Ukraine Denise Brown emphasized: "The challenges during wartime for women's economic empowerment appear in the form of lack of access to economic resources and access to current skills in demand in the labour market, domestic work burdens, low psychological well-being, limited access to the labour market and gender-based violence. We believe that ensuring women's participation in economic recovery and establishing women entrepreneurs will be essential to enable transformative outcomes of early recovery and durable solutions."
The full-scale invasion has undoubtedly had a negative impact on Ukraine's economy. According to the International Organization for Migration, more than 20 million Ukrainian men and women have lost their income. According to preliminary estimates of the International Labour Organization, about 50 per cent of businesses have suspended their activities, and 30 per cent of pre-war jobs have been lost.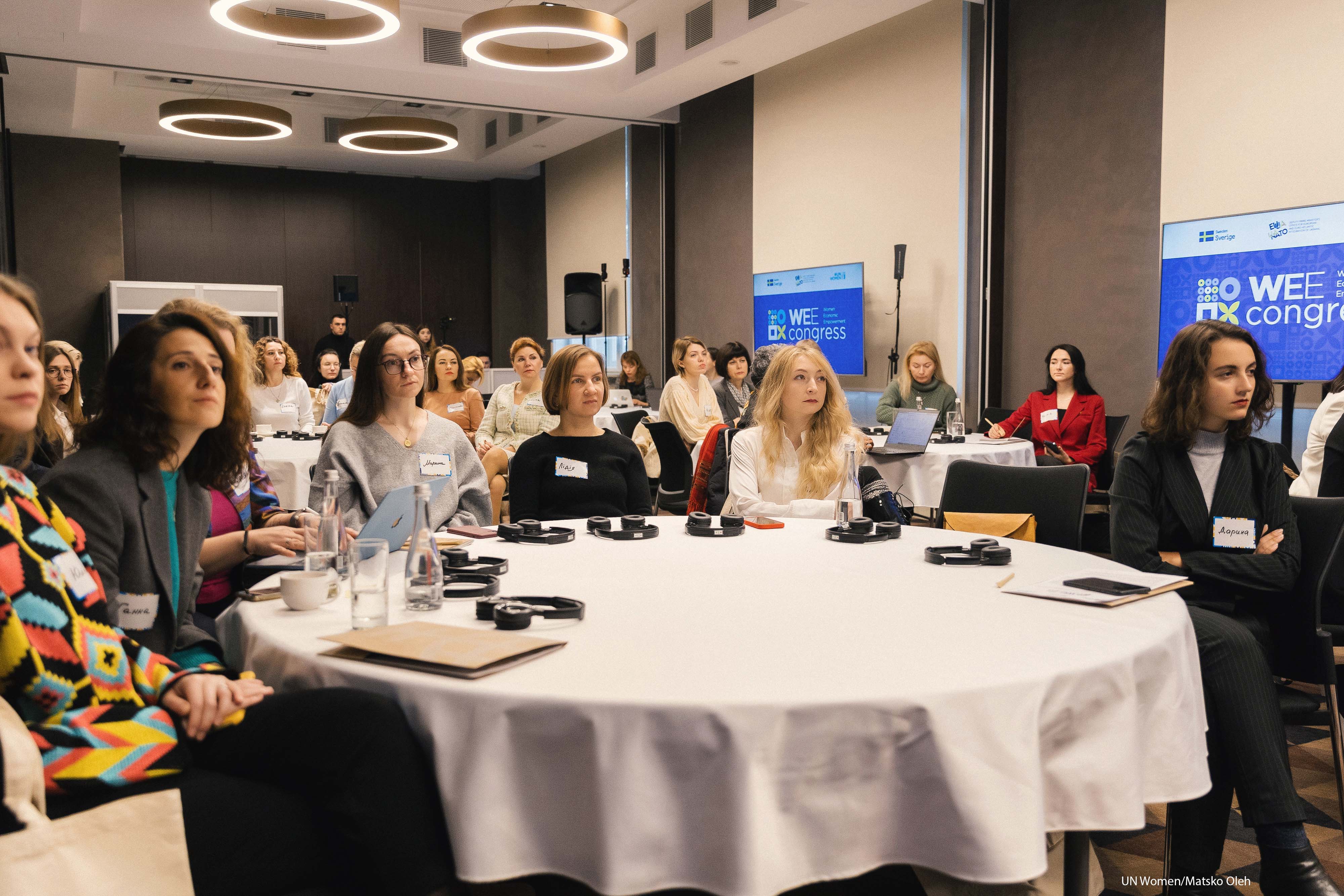 Due to gender inequality, women remain employed primarily in low-paid sectors and are particularly negatively affected. According to the State Employment Service, as of July 2022, 61 per cent of the registered unemployed in Ukraine are women.
"In the context of the full-fledged war, we are seeing women as powerful agents of change," said Geeta Kuttiparambil, Country Representative a.i. UN Women Ukraine. "We see them acquire new professions, create jobs or provide financial assistance to existing businesses and women's organizations. We are humbled and inspired by Ukrainian women entrepreneurs who continue to innovate their businesses during these unprecedented times, strengthening local economies and fostering exports to European countries. UN Women remains committed to our undeterred support to Ukrainian women who despite their everyday struggle to survive are starting or continuing businesses without electricity, Internet connection, heating and sometimes even water." 
During the WEE Congress, a "Laboratory on implementing the Women's Empowerment Principles (WEPs)" featured group work and a brainstorming session among participants, facilitated by experts on corporate social responsibility. The goal was to develop specific recommendations for businesses and employers on how to support women and enhance their professional potential. Two partners also became the new signatories of WEPs: the Vivat publishing house and the European Business Association.
The second day of the Congress was part of the "Expo 2022 Satellite Summit in Ukraine" – a large-scale event for businesswomen across the region organized by the UN Women Regional Office for Europe and Central Asia. The Expo is designed to help women develop their businesses and establish partnerships. For this year's Expo, events took place in Georgia, Kyrgyzstan, Republic of Moldova, Serbia and Türkiye. Despite the active, full-scale war, Ukraine also joined the Expo to underline the importance of Ukrainian voices being heard.
"One of the goals of the Expo 2022 regional initiative is to create and strengthen an ecosystem for women entrepreneurs. We encourage large and medium-sized businesses to actively cooperate with companies owned and led by women, as well as to promote gender-oriented business activities. It is one of the most effective tools for promoting women's economic empowerment," stated Alia El-Yassir, UN Women Regional Director for Europe and Central Asia, at the opening of the Congress.
Following the WEE Congress, UN Women will prepare an analysis of best practices and recommendations for businesses on women's economic empowerment in times of war.