In the words of Alisa Shramko: "Attitudes towards women in the army are changing"
Date:
Alisa Shramko, a 31-year-old mother of two, is a paramedic instructor at the Fastiv Voluntary Formation of the Kyiv Region. She is also a substitute instructor at Hospitallers Medical Battalion, a Ukrainian voluntary organization of paramedics who volunteered to provide first aid and evacuate wounded Ukrainian soldiers. Shramko is a member of the Veteranka Movement, a female veterans organization working to help the defenders of Ukraine, as well as the people who suffered from the Russian invasion. In addition, she is a sociology teacher by training and works in a museum as a senior specialist in intangible cultural heritage.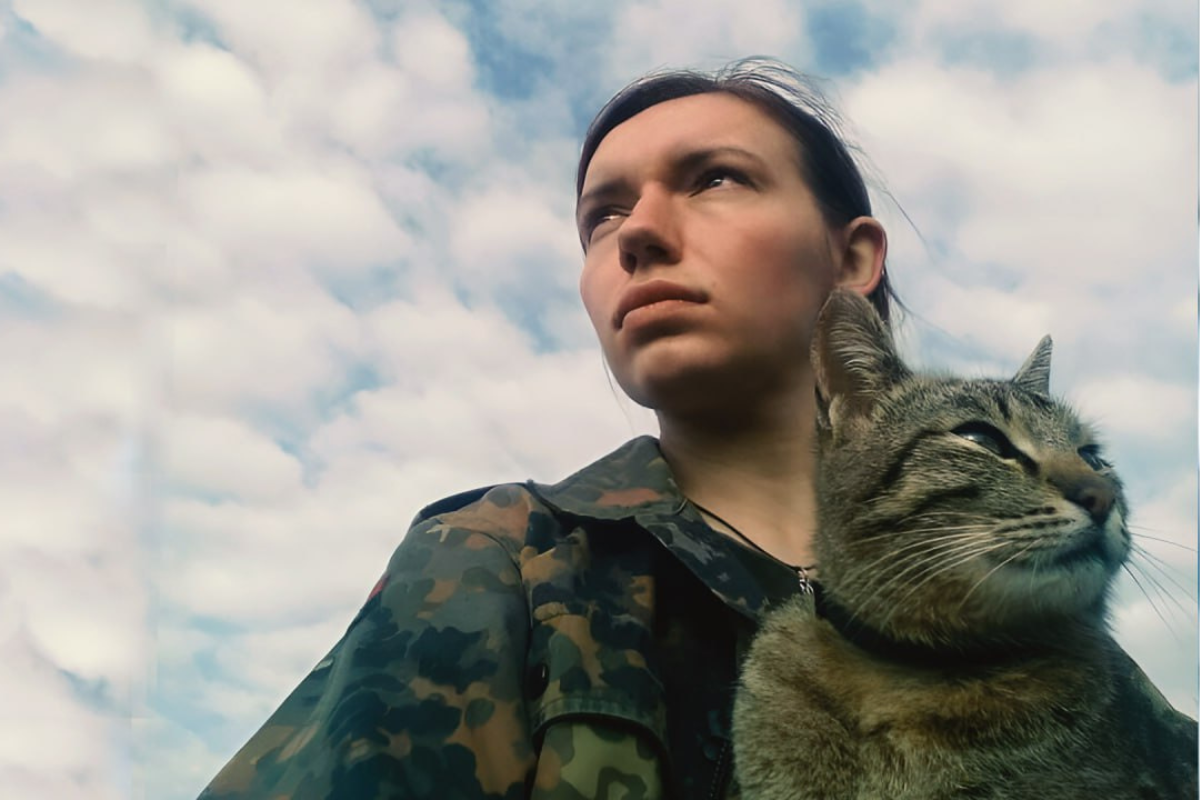 I ended up in the army by complete coincidence. In 2018, I came across Hospitaliers while looking for a first-aid course. I was not even aware that it was a military organization. After the training, I was deployed to Avdiivka in the Donetsk region. It was my first deployment, and I was very scared, but I immediately put my first-aid skills to good use.
At Hospitaller, I right away felt needed and at home.  I received a lot of support from my colleagues. Even my own family was not as supportive when I announced that I was joining Hospitaliers.   
On the front, the most difficult thing is to get used to what war is like. On my first day, I was so scared that I started googling what I didn't know and re-reading what I already knew.
When I got the position of paramedic instructor, my daughter was only four years old. I understood that I would not be able to spend much time on the front lines. To dedicate more time to her, I decided to become an instructor in prehospital care. Today, I am a paramedic instructor at Hospitaller's training center. I train new paramedics and soldiers.
Our battalion commander is a woman, and about half of the personnel are women. Therefore, gender equality issues do not arise. But when I started working with a local volunteer organization at the beginning of the invasion, I faced gender stereotypes. Some men underestimated me, saying: "What can a women instructor teach me." Pregnant women are taken even less seriously, and many men refuse to learn from them. I had to wear loose-fitting clothes to hide my second pregnancy and put on a serious face while teaching. 
Compared to 2014, attitudes towards women in the army are changing. More and more women are serving, not only as cooks and medics but also in combat positions. We all feel like a family in our division, regardless of gender. However, in some other divisions, women often need to prove they are professional and have the right to be among male soldiers. They need to show that they can be trusted with subordinates' lives.
I do not know for how long this war will drag on. But when it's over, I would like to see victorious Ukraine more conscious that women and mothers also served in the army to save the country for their children."
---
This article was published as part of the UN Women project "Transformative Approaches to Achieve Gender Equality in Ukraine" with the support of the Office of the Vice Prime Minister for European and Euro-Atlantic Integration of Ukraine and funding from the Government of Sweden.