In the words of Oleksandra Matviychuk: "If we want sustainable peace, we need justice"
Date: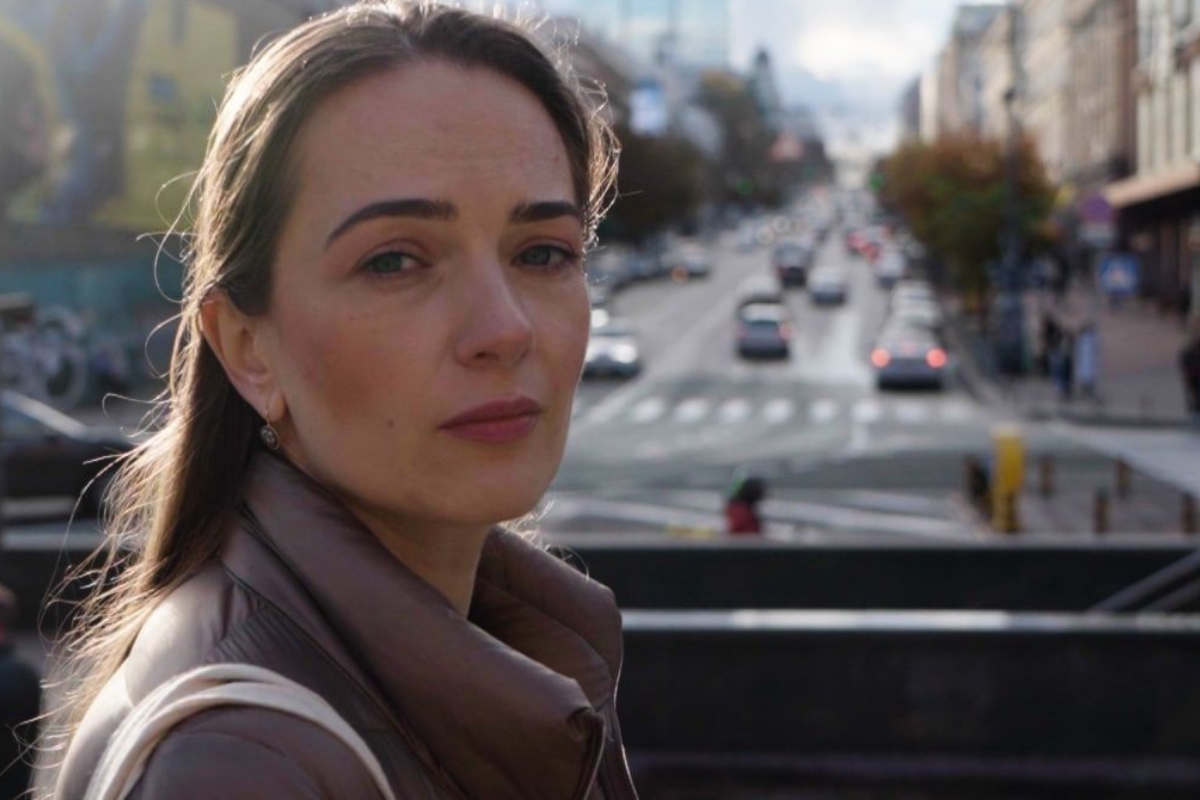 Oleksandra Matviychuk is a human rights activist from Ukraine. Following the "Maidan" demonstrations in November 2013, which led to the ousting of the Government and left many casualties among activists, she created the Euromaidan SOS Facebook page. As head of the Centre for Civil Liberties, she also provided legal assistance to protesters victimized during the crackdown. Together with her team, Matviychuk has documented over 18,000 reported war crimes against the Ukrainian people since 2014. The Centre for Civil Liberties won the Nobel Peace Prize in 2022.
"We created a Facebook page and called it Euromaidan SOS. It was a risky venture because there wasn't a single attorney among us. The first post was addressed to the victims encouraging them to apply for free legal assistance. 
For several months, we worked around the clock, sleeping for 3-4 hours in the office. I regret that I don't have romantic memories like all the other protesters have: how they [would warm] up by the fire, sing the national anthem, and so on. We didn't have time to think about what it would look like: the victory of the Maidan. We worked around the clock with human pain.
I remember the first report in 2014. It was called: 'Those who went through hell'. The war would last for a long time, so I had to get used to such stories. I can't get used to it.
At some point, you realize that people are telling you this hoping that justice exists, even if it is delayed. This is very obliging because people expect something from you. You're not a historian, you're not documenting it for the national archives.
We would break through to the detained at court hearings, to police stations, and hospitals. [In three months, we] sent the first submission to the International Criminal Court, which opened a preliminary examination of the case against Ukraine.
[When Russia invaded Ukraine on 24 February 2022] it was a very quiet morning. My husband started packing some stuff. I made breakfast as I'd never done before, and then we went to work.
Judging by how it was in 2014, we knew that Russia was looking for activists to break their resistance. We didn't want to make it any easier…
And we were fueled by another emotion — a great love for our country, for people, for freedom. We all stand on the shoulders of our predecessors – men and women. In particular, we have independence, because previous generations cherished and fought for it in much more difficult conditions.
Our ambitious goal is to document every minor war crime in every locality to examine it and punish it in the future ... If we want sustainable peace, we need justice.
There are not only victims of war crimes, but also ordinary people who do incredible things. This gives you strength. We can't end the war on our own, but nothing will change without the efforts of each individual. … We need to prepare for a long marathon that we will win."
---
Read the full version of Oleksandra Matviychuk's story on the Hromadske website. This article was created in collaboration with Hromadske under the UN Women Ukraine project "Decentralization Reforms and Community Security: Transformative Approaches to Gender Equality and Women's Empowerment in Ukraine" funded by the Danish government.