Securing Gender Equality in Ukraine Amidst the War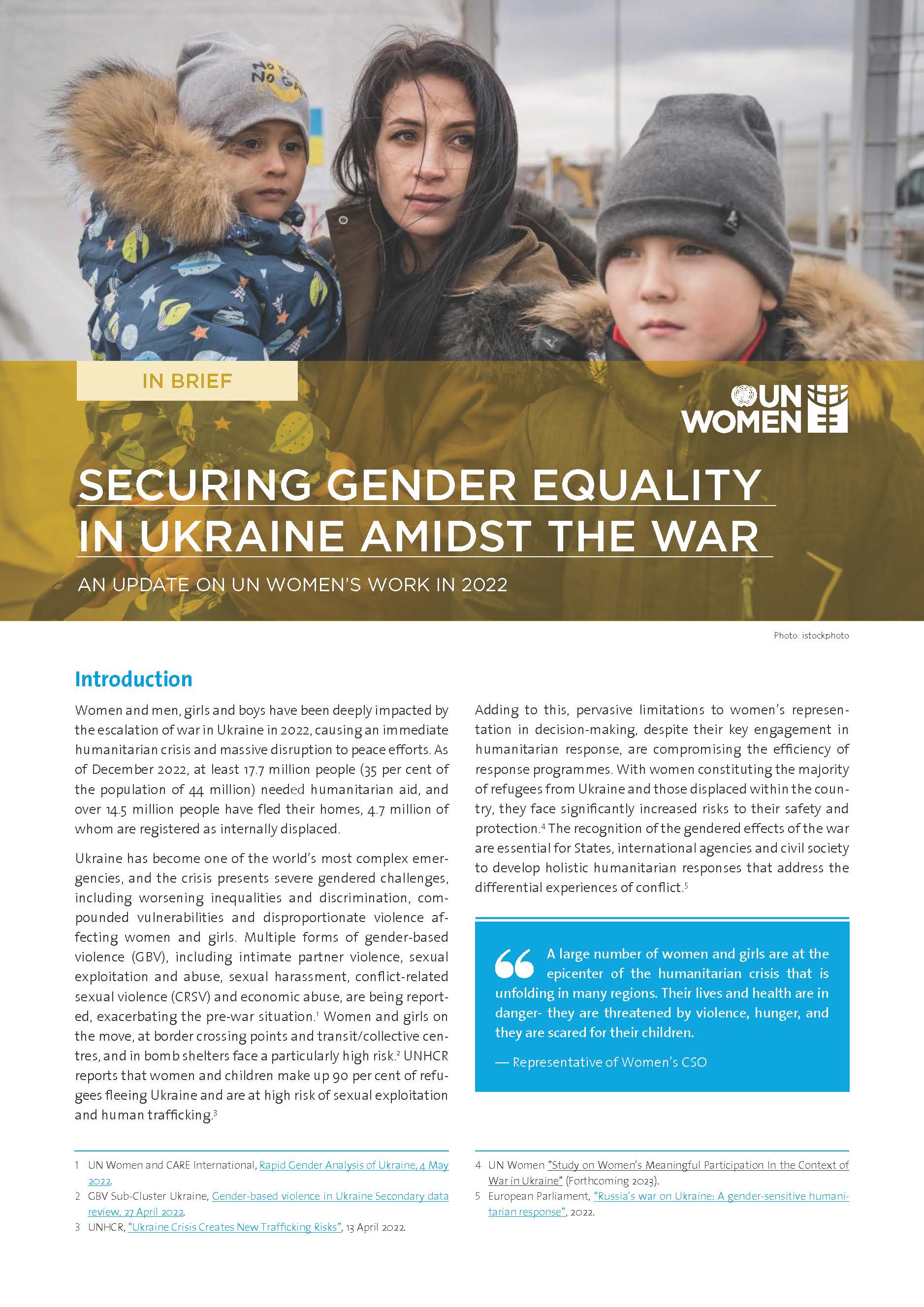 Women and men, girls and boys have been deeply impacted by the escalation of war in Ukraine in 2022, causing an immediate humanitarian crisis and massive disruption to peace efforts. Ukraine has become one of the world's most complex emergencies, and the crisis presents severe gendered challenges, including worsening inequalities and discrimination, compounded vulnerabilities and disproportionate violence affecting women and girls.
UN Women remains committed to continue delivering results across strategic priorities in Ukraine, exercising its triple mandate encompassing normative support, UN system coordination, and operational activities – to mobilize urgent and sustained action to achieve gender equality and the empowerment of all women and girls. This brief provides a snapshot of key gender equality results to which UN Women Ukraine contributed in 2022.
Bibliographic information