Statement on Ukraine by Sima Bahous, UN Under-Secretary-General and UN Women Executive Director 
Date: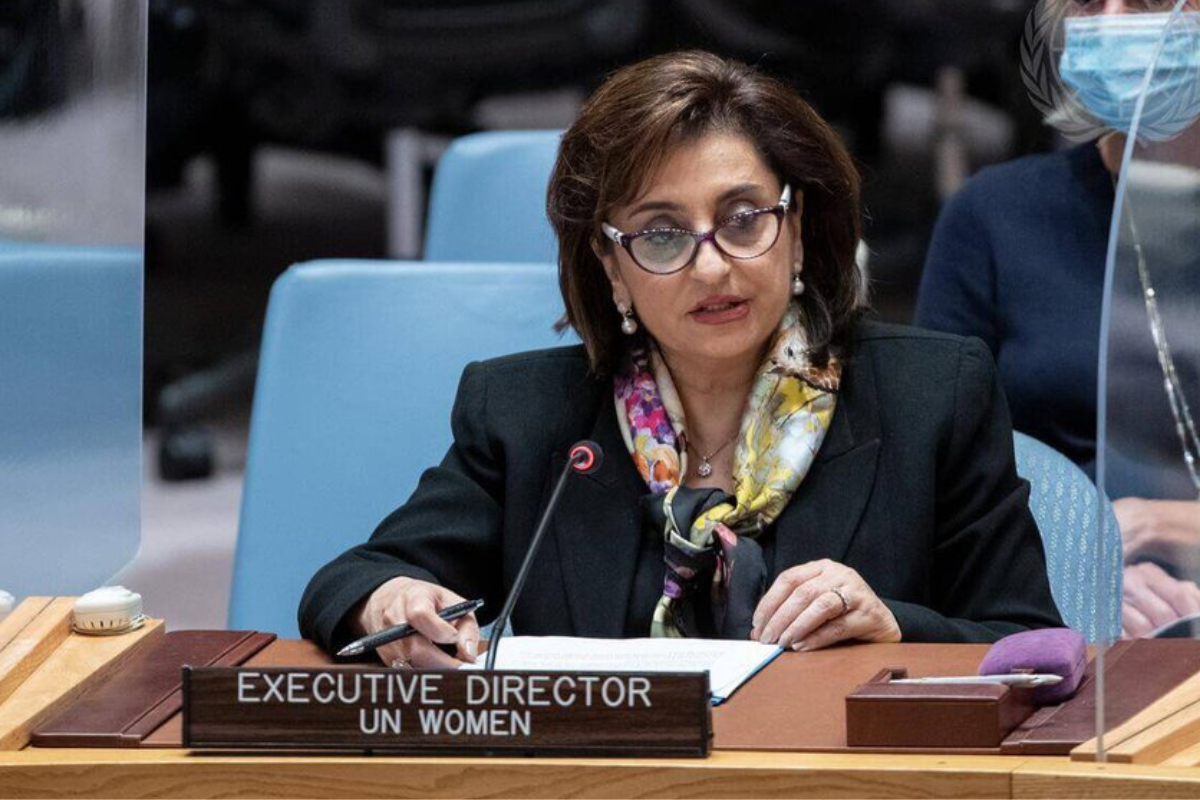 Today marks one year since the Russian Federation's full-scale invasion of Ukraine. The past twelve months have seen continued escalation of attacks and the destruction of Ukraine's civil infrastructure, including hospitals, schools, government buildings and power plants.  The Ukrainian people have endured immense suffering.  
We pay tribute to the exceptional dignity, resilience, leadership and courage of Ukrainian women and girls who continue to pay an enormous price for this severe violation of international human rights and humanitarian law, including multiple forms of violence targeting women. We condemn these violations, for which survivors are owed, and the world demands, full accountability.  
The UN has verified the killing of at least 2,296  women and girls since the start of the Russian full-scale invasion of Ukraine. The actual numbers are likely significantly higher.
Women and their children represent 90 per cent of the 7.9 million people who have been forced to move to other countries. Of those displaced inside Ukraine, 68 per cent are women. Many have lost their homes and jobs and lack access to basic social services and protection. Twelve months into the conflict 7.8 million women and 2 million girls in the country need assistance.   
In the face of ongoing security threats, women and girls face heightened gender-based violence, including conflict-related sexual violence, exploitation and abuse, trafficking and intimate partner violence. Women and girls require immediate support to access prevention and response services, including access to justice.   
Ukrainian women-led civil society organizations were among the first to respond to the humanitarian crisis in the first days of the large-scale invasion. In partnership with UN Women, they continue to play a leading role in addressing the most urgent needs and preparing for post-war recovery. Women's leadership is imperative now and for the creation of a lasting peace. 
Despite the most difficult of circumstances, women's rights and gender equality remain a priority for the Ukrainian Government.  UN Women is proud to support their efforts. These include: ratification of the Council of Europe Convention on Preventing and Combating Violence Against Women and Domestic Violence (the Istanbul Convention); an updated National Action Plan on UN Security Council resolution 1325 on Women, Peace and Security to reflect new wartime challenges including conflict-related sexual violence and trafficking; and the new State Strategy for ensuring equal rights and opportunities for women and men by 2030.   
The only solution is peace and peace now. And we must give that peace a chance, prevent further escalation, and bring an end to the violence.
UN Women stands in solidarity with Ukraine's women and girls and in the fullest alignment with a world that respects the UN Charter. We remain committed to staying and delivering, prioritizing the rights of women and girls, and working with the UN family, Ukraine's Government and women's civil society organizations to ensure women and girls' full enjoyment of their rights.