In the words of Anna Mazur, a Ukrainian career expert: "Economic capacity greatly affects women's confidence"
Date: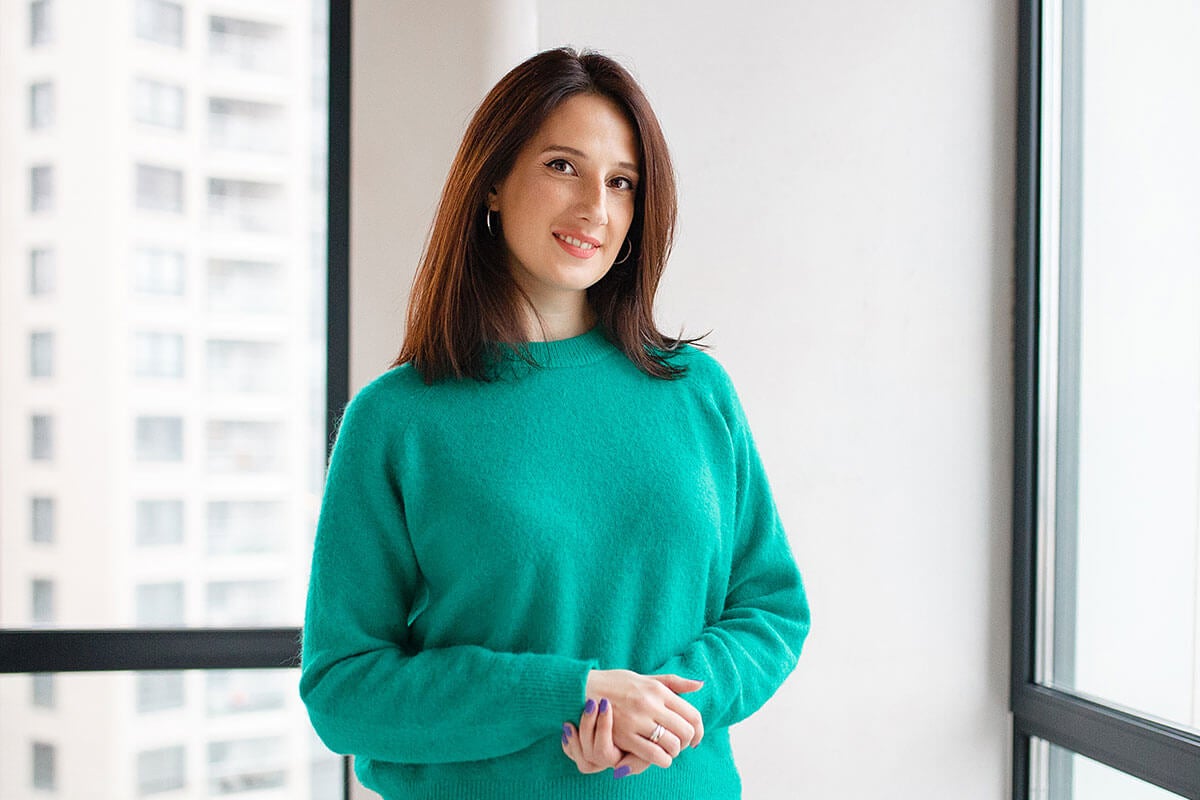 Anna Mazur is a founder of the Ukrainian career platform Happy Monday and the NGO Professionals of the Future. This summer, her team conducted research on the current state of the Ukrainian market: how many women are actively looking for work, which positions are most in demand, and which skills are necessary for success. With the support of UN Women, Mazur launched a career and psychological assistance project for Ukrainian women.
As of 1 June 2022, the Ukrainian State Employment Center registered 311,000 unemployed people, 61 per cent of whom are women. According to the International Labour Organization (ILO), as of May 2022, 4.8 million Ukrainians had lost their jobs. Unfortunately, the ILO does not give a breakdown of these data by gender, but it gives another figure: 1.2 million people who left the country were left without work, and we know that most are women. Of the 3.6 million unemployed who remained in Ukraine, women probably also make up a significant part. In the end, we probably have at least several million women who are currently looking for work.
Many Ukrainian women today are in a situation where they need to protect themselves financially and build an economic base in order to feel confident. Economic capacity also greatly affects self-confidence, self-esteem and opportunities for one's own development or that of one's family.
Most of those who joined the Armed Forces are men, so women have a greater need to work to double the family income. There is a great demand for flexible work formats because you have several hours when, for example, you can find someone to sit with your child or combine work and education. Flexible schedules, part-time work and part-time employment are the formats that are most in-demand among Ukrainian women, but, unfortunately, they are those least offered by employers.
Today, many initiatives are being launched in Ukraine, primarily aimed at providing psychological support to war victims. This is an important foundation for further activity: whether it is job searching, education, or adapting to a new place. Ukrainian women are experiencing a tremendous level of uncertainty about the future, and it is sometimes quite difficult to cope with it on their own. Women's economic empowerment initiatives are also popular. Precisely because full-scale war has caused extremely high levels of unemployment, such initiatives enable women participants to strengthen their employability skills, acquire a new profession, or even create jobs or provide financial assistance to existing businesses and women's organizations.
Together with UN Women Ukraine, with the support of the Government of Sweden and the Office of the Deputy Prime Minister for European and Euro-Atlantic Integration of Ukraine, we launched the Women for The Future project. It arose in response to the current situation of women's unemployment and economic capabilities, which has developed due to Russia's full-scale war. This is a career assistance project for women and girls who have lost their jobs and/or income as a result of the war and are looking for employment opportunities.
The entire project is built as a set of initiatives that address the various needs of Ukrainian women. We want to start with psychological support and strengthening women's self-motivation. Next, we move on to career counselling, which directly builds employability skills. The third component, which is very important, is direct cooperation with businesses, lobbying for the interests of women in the creation of additional jobs, their adaptation, and flexibility or part-time employment. We also want to involve businesses in training and retraining programmes for women, in line with their needs.
---
UN Women partnered with the Professionals of the Future NGO to launch the Women for The Future project, which aims to increase Ukrainian women's awareness of employment issues, provide access to professional education, training and mentoring, and strengthen their economic opportunities in Ukraine and abroad.
This material was created under the media partnership with Wonder Ukraine media as part of a series of publications under the UN Women Ukraine project "Transformational approaches to achieving gender equality in Ukraine", funded by the Government of Sweden.